17 June, 2011
Another delivery of Optima Strings is due in today. they seem to be going out as fast as they're coming in, but they do seem to be coming in on a more regular basis now. They seem to have reverted back to their old style packaging as well – which I personally think is great – much nicer/classier.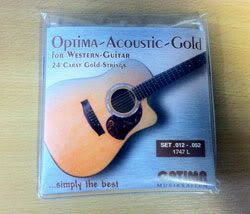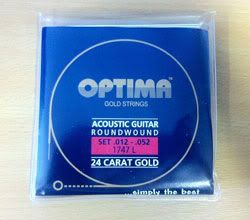 Old Optima Pack – "Boooo! Hissss!"                   New Optima Pack – "Yaaayyy! Woo Woo Woo!"
I apologise for the lack of updates this past month. A frustrating matter is currently taking up my time. I'll write more about it soon (hopefully next week).
Don't forget – free Sixpence with every Pick purchase between now and end of June for all registered website customers.