15 March, 2012
This is a Hofner 4572.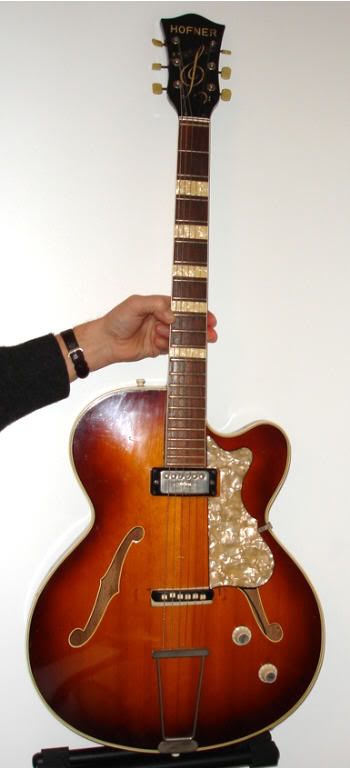 Back in the mid-late 60s, my grandfather was a foreman for a building company. He bought this guitar off a workmate who was struggling to pay some debts. He gave it to my Dad and the guitar was forgotten about for 20 or so years (Dad managed to work out 'Smoke on the Water' on the bottom E string, then retired from the music biz).
When I started playing guitar around 1992, I quizzed my grandfather further about the guitar and he said that the guy he bought it off was a member of Tom Jones' original backing band and that the guitar was bought in Germany on tour.
Around 5 years ago, the guitar was restored by a Hofner enthusiast and he confirmed that it probably was bought in Germany due to the treble clef design on the headstock. Also this is 1 of only 2 of this model guitar he had ever seen (the other one being a cherry burst finish) making this the only guitar of it's kind (unless anyone can prove otherwise?).
During the restoration, the neck was straightened, an authentic bridge was installed to replace the cardboard that had supported the existing makeshift bridge, the pickups were re-wound and the pots were changed.
It has always amazed me how low the action is one the guitar. It is an extremely light guitar and the completely hollow body really has a strong impact on the sound. Used with an AC30 it sounds like so many guitar sounds from that period (think Kinks, Beatles, etc).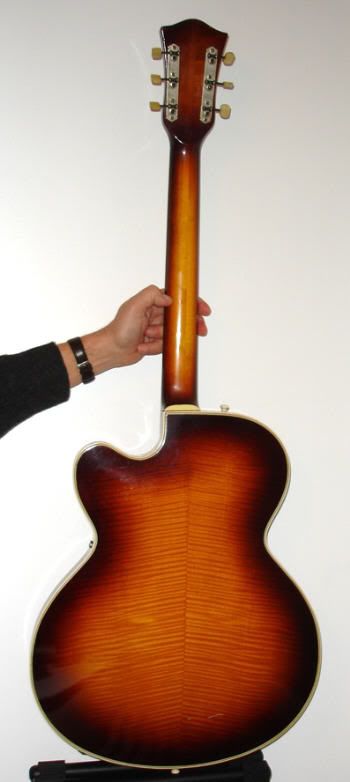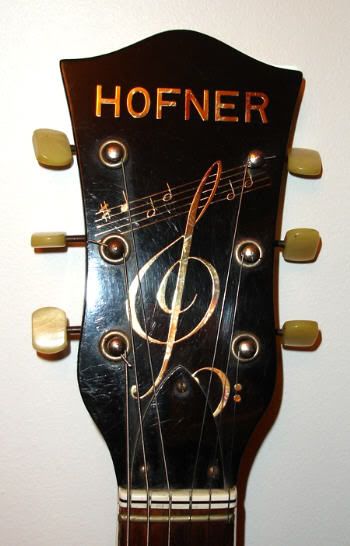 Do you have a Guitar with a story/history? If so, get in touch and i'll publish your story and you'll get a nice A Strings guitar strap with your next order!